I hope, by now, that you've begun to ring in the new year with us via the second annual IGN FilmForce Holiday Havoc. If you haven't, what in the heck are you waiting for? There's a lot more coolness to come…
I'm always a sucker for rare ephemera – like hard-to-find advertising pieces, artwork, membership cards… just relics of a particular subject. Disney got the ball rolling last year with the first of their Disney Treasures releases, which contained reproductions of the items I mentioned above, going all the way back to the 30's, and bound in book form. I loved it. For NASCAR fans, there's the NASCAR Vault (Becker & Mayer! Books, $49.95 SRP), a collection of over 150 photographs and 26 plastic-encased collectibles from the sport's over 50+ year history, all magnificently recreated – including patches and licenses. If you're a NASCAR fan – or you have one in the family – this is an absolutely essential Xmas gift. Currently, the book is a Books a Million exclusive, available via their online or bricks & Mortar stores.
It's been years (and years and years) of waiting, but the original laserdisc director's cut of Peter Jackson's Frighteners (Universal, Rated PG-13, DVD-$26.98 SRP) has finally made its way to DVD, packed with bonus features and sporting a version of the film that is far stronger (and, ironic for the subject matter, more fleshed-out) than the theatrical cut. Bonus materials include an audio commentary with Jackson (along with a brand new introduction to the film from Peter), a massive making-of documentary, and storyboards with optional commentary. But why, oh why, does it have to be a flipper disc?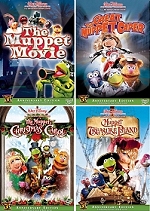 Disney has begun to flex their felt muscles as the new home of Jim Henson's Muppets with the re-release of all of the Muppet film catalogue (save for Muppets Take Manhattan & Muppets from Space, which still reside at Sony). That means newly remastered (but not restored, sadly) editions of The Muppet Movie, The Great Muppet Caper, Muppet Christmas Carol, and Muppet Treasure Island (Walt Disney, Rated G, DVD-$19.99 SRP each). The transfers, in general, are a definite improvement from the Sony editions of a few years back, and the new editions of the original Disney releases – Christmas Carol & Treasure Island – are finally presented in widescreen. So what's my major disappointment here? The criminal lack of extras, especially when there are some great specials (Muppets Go Hollywood & Muppets Go To The Movies) that could have been included on the first two films, plus commentaries. Heck, we don't even get the original proof-of-concept test footage that was on the Sony release of The Muppet Movie. Get your act together, Disney, and treat these films like the classics they are.
Fuse together The War of the Roses and True Lies and you've got a fair idea of what to expect from Mr. & Mrs. Smith (Fox, Rated PG-13, DVD-$29.99 SRP), which stars Angelina Jolie and Brad Pitt as an unhappily married couple who happen to be world class assassins – each tasked with rubbing the other out by their respective agencies. What follows is a high octane romp as they attempt to do just that. Bonus features include an audio commentary, a behind-the-scenes featurette, deleted scenes, and the theatrical trailer.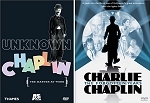 The legacy of Charlie Chaplin is celebrated in not one, but two releases hitting DVD this month, the first of which is the stellar series of documentaries under the umbrella Unknown Chaplin (A&E, Not Rated, DVD-$24.95 SRP). Featuring rare footage and rarely seen short films, utilizing reels of outtakes and deleted footage (which Chaplin had ordered destroyed) that paint a remarkable portrait of a perfectionist who would refine gags again and again until they matched the vision in his head. The DVD features a behind-the-scenes look at the making of the documentary series, plus two bonus shorts. Also available is Charlie Chaplin: The Forgotten Years (BBC, Not Rated, DVD-$24.99 SRP), which examines his work during the period after he left Hollywood, from 1952 to 1977.

Even though I read it completely enraptured as a kid, I always felt that there was an odd feel to Bob Woodward's Belushi biography Wired. It just seemed… judgmental and slight. Well, Belushi's widow, Judith Belushi Pisano, thought so, too, because she's gone and done it right with Belushi (RuggedLand, $29.95 SRP). Using a style similar to the recent SNL history Live From New York, it's John's family and friends who tell his story via interwoven interviews, making for a first-person portrait of the man as comic genius and flawed – yet still beloved – human being. Forget Wired – this is the definitive work.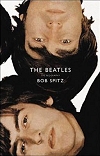 And while we're talking bios, I also want to recommend one of the best ones I've ever read about (Fred Hembeck's favorite band, The Beatles (Little, Brown, $29.95 SRP). Bob Spitz has taken the oft-told story of the four Liverpool lads and fleshed out scores of oft-ignored information, going all the way back to their respective childhoods and even the incredibly well-documented later years. It's a comprehensive tome that reminded me very much of the now out-of-print though fondly-remembered documentary The Compleat Beatles.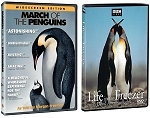 Not since the Walt Disney's classic nature documentaries have I been so enthralled by a camera pointed at wildlife who are basically just going about their business. What March of the Penguins (Warner Bros., Rated G, DVD-$28.98 SRP) has going for it is the title characters themselves – everybody loves a penguin. They just do. Find me a man who hates a penguin, and I'll show you a mad Bond villain, bent on world domination. Or just a guy who hates penguins. This film pulls no punches – not only does it give us a look into the Antarctic lives of these flightless birds, but they cast a ringer as the narrator – the equally compelling Morgan Freeman. Bonus features include a behind-the-scenes documentary, a National Geographic "crittercam" featurette, the theatrical trailer, and the Looney Tunes classic 8 Ball Bunny. Oh, and if that's got your penguin fancy up, you'll probably also want to check out David Attenborough's doc Life in the Freezer (BBC, Not Rated, DVD-$14.98 SRP), which takes a look at out tuxedoed tundra pals.

Long before Larry Sanders was even a notion in Garry Shandling's mind, mid-70's Canada had its own backstage look at the insane world of evening chat shows with The David Steinberg Show (Koch, Not Rated, DVD-$39.98 SRP). Hosted by comedian David Steinberg and featuring a different major celeb guest each week (the list includes Jon Voight, Conrad Bain, Tommy Smothers, Ed McMahon, Milton Berle, and even Scatman Crothers), the behind-the-scenes madness was just as important… if not more so, since it featured a who's who of pre-SCTV legends, including John Candy, Martin Short, Dave Thomas, Joe Flaherty, and Andrea Martin. This 4-disc set features 21 episodes, plus a new 30-minute retrospective interview with Steinberg.
On the eve of Peter Jackson's Kong, Universal has repackaged Steven Spielberg's big lizard trilogy into the perfect holiday Jurassic Park Adventure Pack (Universal, Rated PG-13, DVD-$26.98 SRP). The set retains all of the bonus materials from the original releases, so don't feel like you have to pick this up if you've already got 'em. However, if you still haven't gotten these flicks – or you know someone on your holiday gift list still lacking – this is a great (and phenomenally cheap) way to get 'em.
The first Tremors film was a revelation – it was the kind of B-movie schlockfest monster flick that every generation needs, just to reaffirm that there is a place in the world for fun cinematic junk food. The sequels progressively lost the verve of the first, but you can now own all four films via the Tremors Attack Pack (Universal, Not Rated, DVD-$26.98 SRP). Like the JP set above, this is a great (and also cheap) way to get these flicks.
There's something endearing low-rent about British sci-fi series from the 70's, from Doctor Who to Blake's 7. Add Timeslip (A&E, Not Rated, DVD-$79.95 SRP) to that list. I don't know – from Who to Narnia, the Brits really like their time travel and portals into space/time, which is exactly what happens here, as 15 year-olds Simon Randall & Liz Skinner stumble on a time portal while on a beach excursion that drops them back in WWII… which is only a stop on the way to various time periods, including the far-off 1990's!… all under the guidance of the enigmatic Traynor. The 4-disc set features all 26 episodes, plus a retrospective documentary and intro.

Featuring an all-star cast, Shelly Duvall's Tall Tales & Legends (Koch, Not Rated, DVD-$79.98 SRP) was a fun, funny presentation of classic stories presented for a contemporary audience of children reared on genre-bending kid shows like Sesame Street, Fraggle Rock, The Electric Company, and The Storyteller. The complete series box set contains all 9 episodes ("Annie Oakley," "Casey at the Bat," ""Darlin' Clementine," "Davy Crockett," "John Henry," "Johnny Appleseed," "The Legend of Sleepy Hollow," "Ponce de Leon," and "Pecos Bill) starring a stellar list of celebs, including Martin Short, Brian Dennehy, Ed Asner, Danny Glover, Elliott Gould, Howard Cosell, Michael York, Molly Ringwald, Rob Reiner, and more.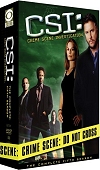 The fifth season of CSI (Paramount, Not Rated, DVD-$88.99 SRP) is remarkable primarily because it's the season the features Quentin Tarantino's 2-episode stint directing that year's finale. Besides that, it's just another year in forensics… your standard procedural fare. Bonus materials include audio commentaries on 9 of the 25 episodes and behind-the-scenes featurettes (including one on Tarantino's outing).
The episodes contained in the fourth and final X-Files Mythology collection, Super Soldiers (Fox, Not Rated, DVD-$39.98 SRP) pretty much encapsulate when the show not only jumped the shark, but proceeded to do back flips and cartwheels over said fish, as the ever more unwieldy mythology finally collapsed into a full-bore parody of itself. Sad, really.
Just in time for "The Christmas Invasion" comes a pair of classic Doctor Who releases, both of which are sure to delight anorak-clad fans the world over – The Jon Pertwee-era The Claws of Axos (BBC, Not Rated, DVD-$24.98 SRP) and the 2-disc Tom Baker-era City of Death (BBC, Not Rated, DVD-$34.98 SRP), the latter of which was co-written by Douglas Adams. Both releases are chock full of extras, including audio commentaries, featurettes, and much more.

It's a shame that fatigue from colossal period bombs like King Arthur and Alexander did in Ridley Scott's Kingdom of Heaven (Fox, Rated R, DVD-$29.98 SRP), because – unlike the other two – there was actually a good movie to be found in his sweeping tale of tale of a young Crusader (Orlando Bloom) who takes up arms in the 12th century Middle East to defend Jerusalem against those, both within its walls and without, who would occupy it out of greed and desire. Both the Muslims and the Christians are given remarkably even-handed treatment, showing that the true history of the period was not so cut-and-dried as the West has often portrayed it. The 2-disc special edition features a text commentary, and "interactive production grid" (a fun feature that puts you in the driver's seat behind-the-scenes), History Channel "History vs. Hollywood" special, A&E "Movie Real" special, featurettes, and the theatrical trailer.
As a sci-fi junkie, I found the classic (though seldom-seen) 1970's Brit-sci-fi series The Tomorrow People (A&E, Not Rated, DVD-$59.95 SRP) fascinating viewing. Like a UK version of the X-Men, the basic premise centers around the adventures of the next stage in humanity – the Tomorrow People – who fight evil forces across time and space using the powers of telekinesis, telepathy, and teleportation. All in all, it's a quirky little footnote that's worth checking out. The 4-disc Set 2 features all 26 episodes from the show's third, fourth, and fifth seasons, plus an audio commentary on the episode "Secret Weapon," the 2nd part of the "Origins of The Tomorrow People" featurette, and cast bios.

All is sugar, spice, and everything nice with the second batch of remastered Shirley Temple releases, grouped under the intentionally saccharine banner – Shirley Temple: America's Sweetheart Collection (Fox, Not Rated, DVD-$29.98 SRP). The 3-film box set features Baby take a Bow, Rebecca of Sunnybrook Farm, and Baby Take a Bow. Ignore the colorized versions and stick with the original black & white.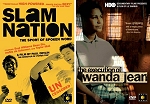 Who knew poetry could be so competitive? That's just one of the revelations in the documentary Slamnation (Docurama, Not Rated, DVD-$29.95 SRP), which delves into the world of high-energy spoke-word readings known as "Slamnation," the "Super Bowl" of poetry readings. The 2-disc set features the television pilot Slammin', plus hours of raw, uncensored footage. On a far darker tack, there's The Execution of Wanda Jean (Docurama, Not Rated, DVD-$26.95 SRP), which chronicles the death row plight of convicted murder Wanda Jean Allen. It's a fascinating look into Oklahoma's execution machinery, from the bureaucracy down to the condemned themselves.