You ever have one of those weeks where you swear that you've encountered the most ignorant person you've yet to encounter in your entire life, and any attempts to get that person to understand simple logic is a frustrating, infuriating, and ultimately futile gesture? That, my friends, is the week I've had. Sometimes, people work really hard at being idiots, and the most you can do is try and limit the damage they insist on perpetrating. That being said, I'm really looking forward to kicking back this weekend with a book in hand, a movie on the TV, a CD on the stereo, and a huge drink by my side.
The 5 films comprising the Planet of the Apes series (Planet of the Apes, Beneath, Escape, Conquest, and Battle) have long been available on DVD, but only as sub-par non-anamorphic transfers – excluding the original film, which recently got a remastered treatment via a new special edition. That new edition of Apes is included alongside full remasters of the other four films in the Planet of the Apes: Legacy Collection box set (Fox, Rated G/Not Rated, DVD-$49.98 SRP). The 6-disc set also features the extensive bonus disc Behind the Planet of the Apes. For the uber-fan, though, there's the 14-disc Ultimate Collection (Fox, $179.98 SRP), which contains all 5 films, the Tim Burton remake, the TV series (which was released previously), Behind the Planet of the Apes, and the complete run of the cartoon series (which is exclusive to the set and has never been released). If that wasn't enough, the set comes in special packaging that hits the border between cool and creepy – a scale replica of Roddy McDowell's Caesar.

Of course, if human-sized apes in masks aren't ape enough for you, marvel to the best ape that money and computers can provide via Peter Jackson's ultimate geek-out, King Kong (Universal, Rated PG-13, DVD-$29.98 SRP). While not as abysmal as the 70's remake, it still pales in comparison to the '33 original. Regardless, it's a fun – if overly long – romp from Skull Island to the towers of Manhattan. As usual, ignore the single-disc "Why bother?" edition and go for the 2-disc set ($30.98 SRP), featuring an intro from Jackson, Post-Production Diaries (a necessary accompaniment if you purchased the box-set of diaries at the end of last year), and in-depth look at the "history" and evolution of Skull Island, and a look at 1933 New York.

Long available in the UK, I've been waiting years for The Best of Not The 9 O'Clock News (A&E, Not Rated, DVD-$24.95 SRP) to hit the US. Via skits, news clips, and more, NTNOCN is like a brilliant blend of SNL and The Daily Show, taking on politics, religion, society – well, everything. Starring an up-and-coming bunch of actors with names like Griff Rhys Jones, Mel Smith, Pamela Stephenson, and Rowan Atkinson, it's late 70's run is still considered one of the high water marks in British comedy, and I urge you to check out this 2-disc set… Particularly for Rowan Atkinson as Gerald the Gorilla.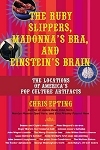 Ever had a yen to learn exactly where some of the icons of our pop culture have come to rest? If those niggling thoughts have ever crossed your mind, then The Ruby Slippers, Madonna's Bra, and Einstein's Brain: The Locations of America's Pop Culture Artifacts (Santa Monica Press, $16.95 SRP) is exactly the rainy day tome you need. Packed with the whereabouts of everything from Lizzie Borden's axe to the motorcycle from Easy Rider, it's all in here, packed with photos, annotation, and the perfect recipe from one wonderfully weird road trip.

With bullseyes painted on quirky shows like Arrested Development, it's still a wonder to me how an oddball delight like Northern Exposure lasted as long as it did. Watch any of the episodes found in the fourth season (Universal, Not Rated, DVD-$59.98 SRP) and you'll be wondering the same thing… I mean, come on, the celebration of the annual Mosquito Festival? We need more shows like this, dammit! The 3-disc set features all 25 episodes plus deleted scenes and gag reels.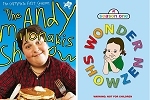 MTV2 has quietly built a reputation as the daring red-headed step-sibling to the now mainstream mediocrity of MTV proper with a pair of shows that no other network (save for public access) would even think of putting on TV – and here they are, both getting a release of their complete first seasons on DVD. The first is the still-baffling Andy Milonakis Show (Paramount, Not Rated, DVD-$26.98 SRP), which is what happens when you let a needy kid have valuable airtime (thankfully, it manages to be funny 50% of the time). On the other hand, you have to admire the sheer surreality of the kiddie-show-gone-to-seed that is the puppet-heavy Wonder Showzen (Paramount, Not Rated, DVD-$26.98 SRP). In fact, to even try to describe it will cause my head to explode, so better you just check it out for yourself. The 2-disc Milonakis set features commentary, unaired skits, interviews, extended scenes, and outtakes. Wonder Showzen brings guest commentaries (Dick Gregory!), auditions, outtakes, "Storytime with Flava Flav," and more.

When it comes to definitive art based on iconic movie monsters, there's no denying that the pieces features within Famous Monster Movie Art of Basil Gogos (Watson-Guptill, $24.95 SRP) more than lives up to the term "definitive." Kick back, crack it open, and relive your own personal monster chiller horror theater.

Thrill to the continuing adventures of everyone's favorite Bond substitute (and a lot better than that new guy) via the complete 5th & 6th seasons of Danger Mouse (A&E, Not Rated, DVD-$29.95 SRP). The 2-disc set features all 37 pulse-pounding episodes, plus a bonus episode of the one and only Count Duckula… It's like my 80's childhood, come back to haunt me.

Adult Swim's stop-motion toy sketch comedy Robot Chicken (Warner Bros., Not Rated, DVD-$29.98 SRP) is pure hit-and-miss. Sometimes it reaches levels of sublime brilliance, and sometimes is falls flat on its plastic face. Thankfully, the segments comes so fast and furious that the dead spots are usually swept away rather quickly. The show always struck me as a brainstorming session put on film, with many ideas unformed beyond the "wouldn't it be cool?" moment of inspiration. Regardless, though, I have high hopes for season two. In the meantime, check out the 20 episodes comprising the complete first season, which features behind-the-scenes footage, deleted scenes, commentaries, and more.
For a quick catch-all snapshot of a given artist's career, check out the latest 2-disc releases from Sony Legacy's Essential collection, the first of which celebrates the 70th birthday of the late Roy Orbison (Monument/Sony Legacy, $24.98 SRP) and features 40 must-have classics. The other release this go-round spotlights George Jones (Epic/Sony Legacy, $24.98 SRP), likewise sporting 40 cuts. Unfortunately, it doesn't contain one of my faves – the country anthem "Who's Gonna Fill Their Shoes?"… What's up with that?

An otherwise by-the-numbers horror flick about a tormented college student (Ryan Gosling) who informs his psychologist (Ewan McGregor) that he's going to end his life in three days in order to escape the hellish voices and visions he's experiencing – phenomena that his doctor soon gets swept in – Stay (Fox, Rated R, DVD-$27.98 SRP) manages to be watchable solely on the merits of its cast. Both Gosling and McGregor elevate the material, and the presence of Naomi Watts doesn't hurt either. Bonus materials include an audio commentary, behind-the-scenes featurettes, and the theatrical trailer.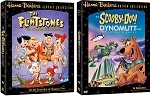 Sometimes I get the sense that Warners is – I hesitate to use the phrase scraping the bottom of the barrel, but that they're reaching the outer limits of what can be legitimately termed as classic Hanna-Barbera cartoons. The complete 5th season of The Flintstones (Warner Bros., Not Rated, DVD-$44.98 SRP) is definitely a highlight, and was still going strong even as it began to approach the end of its run. On the other hand, the complete run of The Scooby Doo/Dynomutt Hour (Warner Bros., Not Rated, DVD-$44.98 SRP) does begin to stretch the aforementioned "classic" label, even if I still have fond memories of that loveable robo-mutt. The Flintstones set features rarities, a featurette on prehistoric parenting, and an in-depth look at the Gruesomes episode. Scooby-Doo/Dynomutt contains a featurette with the original voice actors, a history of Scooby and Dynomutt, and a gallery of rare art.
If you're like me (meaning you have a love of history and a deep-seated desire to be surprised with facets of historical figures and events you'd never encountered), then you'll love the new History Channel documentary on our 16th President, Lincoln (History Channel, Not Rated, DVD-$24.95 SRP). If you thought you knew the Great Emancipator, you owe it to yourself to check out this illuminating look at the man whose life was marked by tragedy and triumph.

Live Schreiber's directorial debut, Everything Is Illuminated (Warner Bros., Rated PG-13, DVD-$27.98 SRP) is one of those flicks that you desperately want to embrace for its quirkiness, and you admire it for going there, but it just fails to make a true connection. To put it simply, it's a bit antiseptic in its attempts to evoke an emotional response to a very emotional subject matter – namely, the Holocaust. Well, in a roundabout way, since the film focuses on the personal journey of young Jonathan Safran Foer (Elijah Wood), a collector of memories, who travels to the Ukraine in order to find the woman who saved his grandfather from the Nazis in 1942. The disc is pretty bare bones, featuring only a clutch of deleted scenes and the theatrical trailer.
As a subscriber to Nintendo Power in the late 80's, I was required (by law) to watch the Saturday morning animated plumber-fest, The Super Mario Brothers Super Show (Shout! Factory, Not Rated, DVD-$29.98 SRP). I still have fond memories of the live-action wraparounds starring Captain Lou Albano as our main paisan, Mario, along with his pasta-loving bro Luigi. This 4-disc set features 24 episodes of pure Bowser-bashing fun.

Six Feet Under (HBO, Not Rated, DVD-$99.98 SRP) ends its 5-year run in just as lyrically maudlin a way as you'd expect from the sometimes too ironically poignant series. If you think I'm being too harsh, re-watch the final 12 episodes for yourself. The 5-disc set contains 6 audio commentaries, a pair of retrospectives, and a farewell featurette.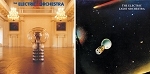 And while we're talking Sony Legacy, they're one of the few companies out there doing spectacular remasters and re-releases of their catalogue titles, the latest of which feature the first two albums from Jeff Lynne's ELO – No Answer and ELO II (Epic/Legacy, $11.98 SRP each). In addition to the remastered sound, both discs also feature a quartet of bonus tracks.
Michael Landon's big-haired angel on a mission returns in the third season of Highway to Heaven (A&E, Not Rated, DVD-$69.95 SRP), with the late Victor French in tow as his loveable human sidekick. It's got more sass than the treacly Touched By An Angel thanks largely to French, who's the spoonful of tart to make the sweet go down. The 7-disc set features all 25 episodes, plus interviews.
No animation library would be complete without Plymptoons: The Complete Early Works of Bill Plympton (New Video, Not Rated, DVD-$26.95 SRP), featuring 20 of his most memorable pieces (If you've never seen "25 Ways to Quit Smoking," you *must* purchase this set). The set also includes a pair of documentaries and a sketch gallery.

By the fourth season of Quantum Leap (Universal, Not Rated, DVD-$49.98 SRP), it didn't take a time-traveling scientist to figure out that the writers were running thin on ideas. As soon as the monkey episode happened, I knew the show was hitting fumes. Still, there were some highlights – particularly the episode in which Sam & Al switched roles. Bonus features this go round are limited to an episode from season 5 ("Liberation").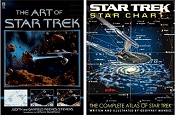 I've been geeking out quite a bit as of late with a pair of Star Trek-related tomes that have managed to hit all the right nerd-buttons. First up is The Art of Star Trek (Pocket Books, $25.00 SRP), which delves into the design and concept archives of the Trek franchise, going all the way back to the original series and ending just before the crap that was Enterprise. For the uber-geeky, though, there's Star Trek Star Charts: The Complete Atlas of Star Trek (Pocket Books, $17.95 SRP). As the name implies, it's a collection of navigational maps for the Star Trek universe… Although, frankly, a lot of it was gobbeldygook to me. Pretty pictures, though.
Produced in conjunction with Major League Baseball, fans of both the 2005 Chicago White Sox (A&E, Not Rated, DVD-$69.95 SRP) and the 1986 New York Mets (A&E, Not Rated, DVD-$89.95 SRP) will want to snap up the definitive chronicles of their championship runs via a pair of World Series Collector's Edition box sets. Featuring the complete championship games, plus additional interviews, victory celebrations, and much more, they really are a fan's dream come true. Considering how large they are – Chicago clocks in at 7 discs with the Mets at 9 – they also make great doorstops.
Also for baseball fans, the interviews contained within Legend to Legend: Conversations with Bob Wolff (Hart Sharp, Not Rated, DVD-$19.99 SRP) more than lives up to its title, as the legendary broadcaster interviews the legends of baseball in their prime in pieces filmed between 1956-1959.

Spinning off from Dallas, Knots Landing (Warner Bros., Not Rated, DVD-$39.98 SRP) was like the Beverly Hillbillies of soaps, as the middle Ewing son moves out to the titular upscale California cul-de-sac. Eventually running 14 seasons (I know – I'm shocked, too), the first 13 are features in this 5-disc set, as well as a pair of commentaries with Joan Van Ark & Ted Shackelford, plus a retrospective featurette.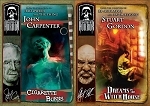 As a concept, Showtime's Masters of Horror seemed like must-watch TV – take a bunch of classic horror film directors and give them free reign to create a one-hour horror piece. Unfortunately, the formerly A-List directors are well past their prime, and the scripts are mediocre at best. The first two DVD releases from the series feature John Carpenter's practically unwatchable Cigarette Burns and Stuart Gordon's Dreams in the Witch House (Anchor Bay, Not Rated, DVD-$16.98 SRP each). Both discs feature audio commentaries, behind-the-scenes featurettes, interviews, and more.