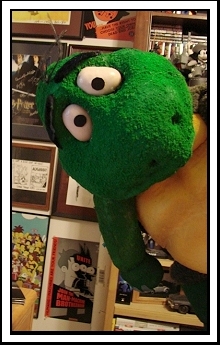 I'm bored.
Bored?
Yes, bored.
Why are you bored?
Because there's absolutely nothing to do.
Surely there must be something…
Nothing.
You could read something…
I've read everything.
Everything?
Yes, everything.
You can't have read every book ever published…
I have.
You have?
Yes.
That's amazing. That's, like, billions of books…
I did it last summer. When I was bored.
How could you…
I'm a fast reader.
But every…
Yes. Every.
Ummm… How about movies? Do you want to go see…
Seen 'em.
All of them?
All of them. Some good ones in there.
TV?
Every show.
You could go outside…
It's raining.
The internet?
Seen it all. Lots of porn and cats.
Huh.
Yeah.
I'm all out of questions.
And I'm bored.
But I've been talking to you…
And now you're done.
You're right.
And you're boring.