The weekend's here. You've just been paid, and it's burning a hole in your pocket. What's a pop culture geek to do? In hopes of steering you in the right direction to blow some of that hard-earned cash, it's time for The Money Pit – your spotlight on the things you didn't even know you wanted…

Is it too much to hope that eventually we'll get the entire 10-season run of Mystery Science Theater 3000 on DVD? At least we get another step closer with the release of the 9th MST Collection (Rhino, Not Rated, DVD-$59.95 SRP), featuring 4 episodes that reach all the way back to the show's very first season. The flicks features this go-round are Women of the Prehistoric Planet (Show #104), Wild Rebels (#207), The Sinister Urge (#613), and The Incredibly Strange Creatures Who Stopped Living and Became Mixed-Up Zombies (#812). Whew! Is it too much to ask that we eventually get Laserblast (#701), so I can finally throw out my VHS tapes? Or, for that matter, more bonus material, such as the full MST Scrapbook, or some of these workprints that have been floating around? Or, heck, even – perish forbid – new episodes released directly to DVD? Come on, Rhino, step up!

If you're going to present a colorized version of the film, kudos to Legend Films for doing it the right way, by also presenting a fully cleaned and restored version of the original black & white film. So far, they've given the treatment to many B-classics, including Plan 9 From Outer Space and Reefer Madness. Best of all, though, they've enlisted MST3K vet Mike Nelson to provide commentaries for the pics. The latest flick getting the treatment is Roger Corman's original killer plant opus, Little Shop of Horrors (Legend Films ,Not Rated, DVD-$19.99 SRP), starring Jack Nicholson in one of his first film roles. If you order now directly from Legend, you even get the disc signed by Nelson… So what are you waiting for?
With a young nephew and my own inherent, powerful, and sometimes embarrassing sense of nostalgia, I was jazzed to hear that Little Golden Books (Random House, $2.99 SRP each) were making a triumphant return to aid in the burgeoning reading skills of young minds keen to learn from their favorite characters. Not only are they re-releasing classic titles that I grew up with (including a personal fave, Winnie the Pooh and the Honey Tree), plus Little Golden Book versions of modern classics like Pixar's Toy Story 2 and Finding Nemo, featuring beautiful stylized artwork that harkens back to the original production design. I can't wait for my nephew to dive into them, and to get his first does of being read a story at bedtime.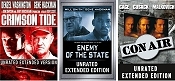 I don't know how I feel about the recent trend towards reinserting deleted footage in films and re-releasing them on DVD as "Unrated Extended Editions," but I guess it really all comes down to the film and the footage. Leave it to Disney to jump on the bandwagon, though, with a trio of new extended editions – Con Air, Crimson Tide, and Enemy of the State (Touchstone/Hollywood, Not Rated, DVD-$19.99 SRP each). Con Air is bare bones, but both Enemy and Crimson contain behind-the-scenes featurettes.

As powerful as his music continues to be, there's nothing like seeing a performer as incendiary as Marvin Gaye perform live – which is just what you get in the career-encompassing Marvin Gaye: The Real Thing In Performance 1964-1981 (Hip-O/Universal, Not Rated, DVD-$14.98 SRP). From his 1964 appearance on American Bandstand to his final concert film in Belgium shortly before his untimely death, this is a great compilation of a too-short life.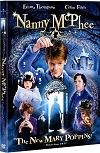 While comparisons to Mary Poppins may be giving it a little too much credit next to that classic, Nanny McPhee (Universal, Rated PG, DVD-$29.98 SRP) is an affable, enjoyable family flick about a recently widowed single father (Colin Firth) whose very naughty children are whipped back into shape by the mysterious appearance of one Nanny McPhee (Emma Thompson). Bonus materials include deleted scenes, behind-the-scenes featurettes, and a gag reel.
If American Graffiti was the first flick to make wall-to-wall oldies a viable soundtrack to a film, and it was in that spirit that Lawrence Kasdan's The Big Chill made the music just as much a character in his film about a group of thirty-somethings reuniting after the death of their 60's-era college friend. As such, the soundtrack was packed with Motown hits, and it spawned music collections of the same vein, playing off the cache of the film – which have now been re-released as the 3-disc Music Inspired By The Big Chill (Motown, $29.98 SRP), containing 33 Motown hits not featured in the film.

It was during the second season of Grounded for Life (Anchor Bay, Not Rated, DVD-$29.98 SRP) that the series started to top-load the comedy and the guest stars, feeling slightly more secure after dodging cancellation in its first season. Those guest stars include Stephen Root, Vincent Pastore, Valerie Perrine, Danny Masterson, Natasha Lyonne, and Ashton Kutcher. In fact, Kutcher also provides a new interview for this set, which includes additional cast interviews, a featurette on Kevin Corrigon, and bloopers.

What's unique about the newest incarnation of The Producers (Universal, Rated PG-13, DVD-$29.98 SRP) is that it's a musical film about the mounting of a Broadway disaster which is adapted from a Broadway musical that was adapted from the a film. To go into the flick expecting to see a literal translation of the Mel Brooks-penned movie-cum-Broadway hit is to be a bit disconcerted, as the musical film is really its own beast, reinventing the source material yet again – but with the comforting, enjoyable presence of both Nathan Lane and Matthew Broderick in the leads of Broadway vet Max Bialystock and pie-eyed producer-wannabe Leo Bloom. The DVD features deleted musical numbers (including the "Why'd they cut that?" tour-de-force "King of Broadway"), outtakes, an audio commentary from director Susan Stroman, and analysis of the "I Wanna Be A Producer" scene.

Feeling in a literary mood this weekend but too lazy to pick up a book? Fret not, as you can dive into a collection of six George Bernard Shaw classics from the BBC via The Shaw Collection (BBC, Not Rated, DVD-$59.98 SRP). The 6-disc set features Arms and the Man, The Devil's Disciple, Mrs. Warren's Profession, Pygmalion, Heartbreak House, and The Millionairess. In addition, the set also contains four Shaw plays (The Man of Destiny, You Can Never Tell, Androcles and the Lion, and The Apple Cart), plus a pair of documentaries and a collection of audio excerpts from Shaw's talks.

And speaking of non labor-intensive ways to partake of classic literature, how about unabridged Ernest Hemingway novels on CD? Donald Sutherland is the reader on The Old Man and the Sea (Simon and Schuster Audio, $20.00 SRP), Campbell Scott reveals For Whom The Bell Tolls (Simon and Schuster Audio, $49.95 SRP), and John Slattery is all over A Farewell To Arms (Simon and Schuster Audio, $39.95 SRP).

The cops of Hill Street station return in the complete second season of Hill Street Blues (Fox, Not Rated, DVD-$39.98 SRP). Building on the innovation of its first season, this year brings increased tensions to the station house, with many a surprise in store. Watching this set makes me want the equally-memorable St. Elsewhere on DVD post-haste. The 3-disc set features all 18 episodes, a pair of commentaries, four featurettes, and a much-appreciated gag reel.

I've tried and tried, but for the life of me I can't understand why Napoleon Dynamite (Fox, Rated PG, DVD-$26.98 SRP) is as popular as it has become since its release. Admittedly, it's a quirky, picaresque slice of high school life as surreal alienation, but it gets buried in its own oddball affectations. Still, it has its fans, and if you count yourself amongst them you'll be happy with the new 2-disc special edition, featuring commentaries, deleted/extended scenes, behind-the-scenes featurettes, audition clips, promos, and more.

It was only a matter of time before someone finally used Art Asylum's MiniMates to make a short film a la the LEGO epics, and first trip down that path is the 9-minute short X-Men: Darktide (Diamond Select, $18.00 SRP), featuring our merry Mutants, Magneto, and the menace of the Sentinels. If that weren't enough, each set contains not only the DVD, but also 4 MiniMates – Wolverine, Cyclops, Magneto, and Juggernaut.
As the box copy mentions, That Girl (Shout! Factory, Not Rated, DVD-$39.98 SRP) really was a groundbreaker that set the stage for shows like Mary Tyler Moore and Murphy Brown. Debuting in 1966, Marlo Thomas started as a young, independent working girl pursuing her dream of being an actor in the Big Apple, and the show itself is a funny time capsule of the changing times. The 5-disc complete first season features all 30 episodes, plus the original pilot, a featurette with Marlo Thomas, promos, commentaries, and more.
I've said it before and I'll say it again – in the age of iTunes and shrinking shelf space as more and more brick and mortar stores fold and move into the digital ages, many record companies are finding new and better ways to present their catalogue artists, and that includes revamping the traditional "Greatest Hits" CD. Gone are the 10-20 track overview of only the well-known tunes, replaced by more in-depth releases featuring hits, album cuts, and rarities. Universal Music has gone the right direction with their single disc "Definitive" and 2-disc "Gold" collections, highlighting classic artists with remastered sound and concise presentation. The latest "Definitive" collection titles include Jerry Lee Lewis, Brenda Lee, Judy Garland, Bing Crosby, Rick James, and Buddy Holly (Universal Music, $13.98 SRP each), while Joe Cocker, Conway Twitty, Statler Brothers, Martha Reeves & The Vandellas, and an "80s" get the 2-disc "Gold" treatment (Universal Music, $19.98 SRP each).
Its politics are unforgivable, but there's no denying the incredible filmmaking skill evident in Leni Riefenstahl's legendary Nazi propaganda film Triumph of the Will (Synapse, Not Rated, DVD-$34.95 SRP), which chronicles the rise of the Nazi Party via its propagandist centerpiece – the 1934 Nazi Party Rally in Nuremberg. The new DVD edition features a remastered print, plus the Riefenstahl short film Day of Freedom and audio commentary by historian Dr. Anthony Santoro.
Even while facing stiff competition from cable nets like Discovery, The Learning Channel, The History Channel and their ilk, PBS continues to crank out a whole slew of fascinating documentaries, all of which are available on DVD (PBS, Not Rated, DVD-$29.98 SRP each). The latest to come down the pike include cracking the enigmatic feline in Understanding Cats, the search for the elusive Arctic Passage, determining if we're alone in Exploring Space: The Quest For Life, journey from the Rockies to the Grand Canyon and eventually into Mexico's California gulf in Wild River: The Colorado, a profile of a pioneer marine explorer in Teddy Tucker: Adventure Is My Life, and an in-depth look at a killer via Malaria: Fever Wars.

Essential Hollywood (Sony Classical, $24.98 SRP) certainly lives up to its title, featuring 2-discs worth of classic Hollywood themes, completely remastered. The 27 tracks contain everything from King Kong and Gone With The Wind to Star Wars and The Pink Panther – with stops at Casablanca, Citizen Kane, High Noon, Psycho, and more.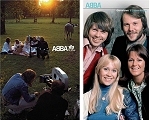 There's not much you can say when faced by a world that would actually produce ABBA: The Movie (Universal Music, Not Rated, DVD-$19.98 SRP). Considering it was the 70's, though, it's at least marginally understandable, seeing as how this was also the decade that birthed the Pet Rock, Disco, and HR Pufnstuf. Oh, and it was directed by Lasse Hallstrom. If that's not enough ABBA overload, tip the scales with the 3-disc ABBA: Chronicles collection (Polar/Universal Music, $29.98 SRP), which collects their debut album ABBA, Arrival, and the soundtrack to ABBA: The Movie.